Pagan Altar (uk) for HDDT 2013!
It didn´t work out last year, due to unfortunate circumstances, but we are happy to announce that legendary masters of classic doom, PAGAN ALTAR will make their much anticipated appearance at HDDT II!!!
"After the unfortunate cancellation of our planned performance of HDDT 2012 we are very pleased to have been asked again to play at HDDT 2013. With our new album 'Never Quite Dead' due to be completed next year, We hope to perform a set covering all the classic favourite tracks along with coverage of our brand new material. See you there…." -Pagan Altar.
To those of you who aren´t familiar with Pagan Altar; They were formed in 1976 by Alan and Terry Jones and are one of the few NWOBHM bands to play doom metal. The band's concerts are characterised by moody, epic and heavy music, blended with stage effects which accentuate their interest in occult themes. Prepare to be doomed!

Check them out and give them a listen here:
www.paganaltar.com
www.myspace.com/paganaltar
www.facebook.com/pages/Pagan-Altar/301743109887693
Stay tuned for another announcement tomorrow!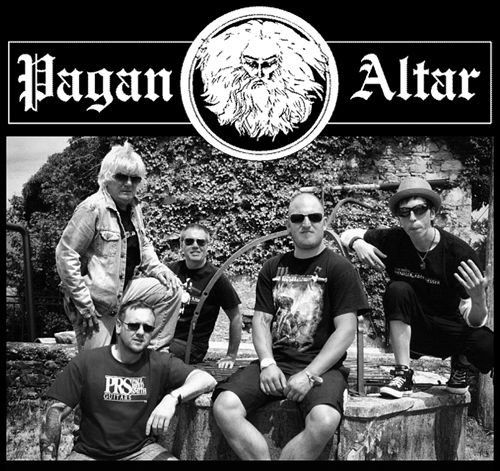 in